Ultrasound Therapy
What is ultrasound therapy?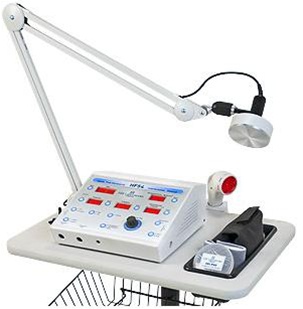 Ultrasound therapy is an innovative, non-invasive treatment that utilizes soundwaves that emanate through ultrasonic vibrations to provide a more natural way to alleviate symptoms that patients may be experiencing. Many people are familiar with ultrasound as a way to diagnose and monitor pregnancy, however, it also has many other healing applications including healing and regeneration. Ultrasound therapy in chiropractic care is used to stimulate blood flow, which in turn helps to decrease inflammation, increase tissue relaxation, stimulate the release of endorphins, and break down any internal scar tissue so that patients can enjoy greater mobility. This process also speeds up the rate of healing of any musculoskeletal injuries that the patient may have, and may even promote bone fracture healing.
How is the treatment performed?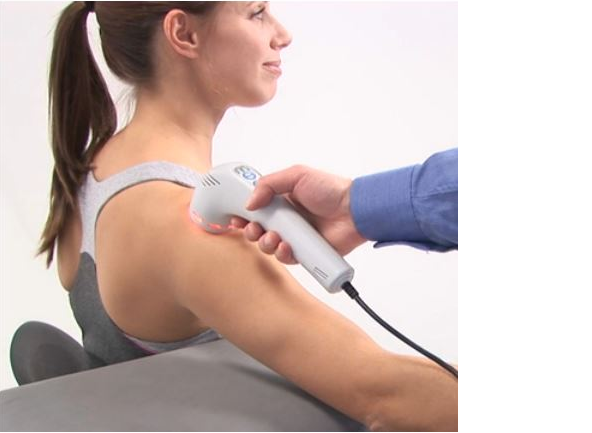 Once the patient settles into a comfortable position, a special conductive gel will be applied to a handheld device which will then be placed onto the troublesome area. The gel reduces static between the patient and device, causing the soundwaves to be conducted more effectively.
As the high-frequency soundwaves penetrate to the deeper layers of tissue, a small amount of heat is produced, drawing blood to the affected region while simultaneously breaking up scar tissue. The vibrations caused by the soundwaves may cause the patient to experience some slight warmth and a possible tingling sensation. Most people report feeling immediate relief after receiving ultrasound therapy.
What conditions benefit from ultrasound therapy?
Ultrasound is commonly used to alleviate pain for a variety of conditions that include (but are not limited to):
Bursitis
Carpal Tunnel Syndrome
Joint inflammation
Muscle soreness, spasms, aches, pains, etc.
Myofascial pain
Osteoarthritis
Plantar Fasciitis
Scar tissue
Sprains (ligaments)
Strains (muscles)
Tendinitis
What is the cost for treatment?
Single Session                                                $32.00
CONTACT US TODAY »