Reviews for Circle Chiropractic
What others say about chiropractic care can help you make the right health care choice. Review a selection of Circle Chiropractic patient testimonials below and please email me or contact the office if you have any questions.
Yours in health
Dr. Joseph Arme
---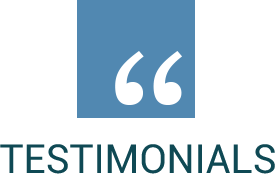 Very personable staff. Dr. Arme, Jan and Alex and Trish have great senses of humor and made me feel comfortable and welcome.

This was my first visit. A staff member went over my symptoms very thoroughly with me and took notes. Dr. Arme also asked questions and listened carefully before proceeding with diagnosis and treatment. He pinpointed my problem exactly and explained every step as he did the adjustment. I am very happy with the result. Everyone on staff, including Dr. Arme, was attentive, friendly and thorough. I highly recommend him.

Thanks to you and your staff for ensuring that my first visit was a positive one.

Dr. Arme was amazing! He was able to tell what was going on with our daughter immediately. She calmed down considerably after her first treatment.
---
He Has Magic Hands!
He has magic hands! As a result of Dr. Joseph Arme and the caring and compassionate staff at Circle Chiropractic, my family and I have experienced both immediate and long-term relief. After seeing multiple TMJ specialists and contemplating surgery, I was referred to Dr. Arme by my dentist. Remarkably, after my first visit, Dr. Arme was able to give me an adjustment that resulted in instant relief from something that had been bothering me for years. Just like the human body, to get a glow stick to glow completely, you need to crack it the whole way down. Dr. Arme has continued to keep me glowing from head to toe. Working with them has been transformative, and one of the best overall experiences of any doctor's office I've ever had.
Read from Margo …»
He is very honest and will not waste your time or money. I did have to wait for my new patient appointment. However, after my very thorough initial consultation, I have never had to wait more than a day for an available appointment – They always have something or manage to squeeze me in.
Dr. Arme is an excellent communicator. He always takes the time to explain everything and to answer any and all of my questions. Furthermore, he is constantly giving me tips and tricks for maintenance and prevention.
In addition to his top-notch chiropractic care, he is knowledgeable, honest, and efficient. The girls at the front desk never seem to have a bad day and go above and beyond to keep the office clean and Covid-compliant. I feel so lucky to have them in my life and will continue to recommend to anyone and everyone.
-Margo M.
Back and Joint Pain Relief
I am writing this review for anyone looking for back and joint pain relief. I recently turned 40 and I sprained my ankle really bad about twenty years ago. I couldn't walk on it for months and it has bothered my ever since. After a couple visits to Circle Chiropractic, Dr. Arme figured out that my back issues were coming from the way I walked on my bad ankle and now walk barefoot with no pain. Dr. Arme took a couple extra years of school to be able to work on all joints in the body, not just the back. I have been going to him for over a year now and in that time he has adjusted my neck, back, ankle, knee, shoulders, elbows, writs. He even tugs on my ears to clear my sinuses. (I am really active and hard on my body). Dr. Arme has been able to help me with what I thought was pain from getting older, but now I have lost weight and am in the best shape of my life. I have been to multiple chiropractors in my life and Dr. Arme is the best I have seen for actually finding relief.
-Art P.
Clearly Cares
The office and staff inspired confidence right away. Dr. Whittier had obviously reviewed the lengthy background materials that I provided, and took an uncommon amount of time to understand my whole picture, personally and medically. He is skilled, gentle and clearly cares. I walked out with the sought-after instant relief and the confidence that I have found the right place for me in the future. I also appreciated that he didn't try to over-treat or suggest an extreme interval of treatment that is unnecessary and wouldn't honor my ability to decide for myself. Thank you!
-Johna H.
Extremely Clean and Inviting Office
An extremely clean and inviting office for a first impression. Everything throughout was the latest and best equipment. I was in a lot of pain. Dr Arme explained my condition, exactly what I was to expect in future visits (which I do not believe are excessive) and I feel much less pain tonight. Looking forward to my next visit!
-Susie A.
Magic Hands
You have magic hands!! I cannot thank you enough. To put it simply: My treatment was life altering. With a 'snap crackle pop' I have been relieved from the constant pain in my jaw that has plagued me for years.
-Margo M.
Very Professional
I was visiting from New York and in great lower back pain. I was concerned about getting home. Dr. Whittier was very professional. His treatment relieved my back pain by the following day, and a followup treatment enabled me to go home with confidence and no pain. Thank you Dr. Whittier!
-Beverly H.
Fantastic Team
Your team is fantastic. I was so impressed with the thoroughness of your intake process for a first-time patient. It really gave me confidence that you know what you're doing and view my healthcare as a priority.
-Andrea H.
Second Visit Even Better!
I had my second visit with Dr. Arme two days ago. The adjustments were amazing – elbow, spine, shoulder. I could breathe more easily – felt like space had been opened up throughout my body, and on the way home, couldn't stop laughing. Since I'm new to chiropractic, i seemed to be having some sort of natural high after the adjustments. A bonus! I do have a couple of specific issues, two of which have resolved with the first visit and the third requires me to do exercises to support the work Dr. Arme does in clinic. My overall goal is to use what I'm learning and the treatment I'm receiving, to age well as I enter the winter of my life.
-Gina G.
Top Notch Professionals
I've always been terrified of chiropractic doctors. The whole adjustment business seemed so violent. Then people talk at parties about how they got hurt by a chiropractor. So they were never on my holistic practitioner list to consult. Also, frankly, I never truly understood what they did. So, I'm actually thrilled to be receiving the education emails. I'd like to continue to advance my knowledge as I access these services at this practice. That my trusted LMT referred me to Dr. Arme helped me to be less fearful and more open to the experience. I trust this woman without question (my massage therapist) and know she would not have referred me if she didn't think I could be helped or if she thought the visit would result in pain or anxiety. I was extremely pleased by the outcome of my first visit.
Read from Gina …»
Not only did I receive an adjustment that had me walking out of the office with relief I'd not consistently felt in years (after a bike accident) but also recommendations for back muscle strengthening exercises which I'm LONG overdue in engaging. I knew that but what I didn't realize until my visit with Dr. Arme is how much weak back muscles are putting my skeletal structure at risk. I mean, i kind of "knew" it but was frankly just didn't make it a priority until I started to experience discomfort and pain. I'm actually glad that I got to this practice later in life when I had more body awareness and maturity and openness toward something new. Also, the office is very nicely appointed. Comfortable and relaxing and the staff are top notch professionals with strong communications and interpersonal skills. It's a full and busy practice and it's clear why. Thank you!
-Gina G.
Enormous Relief
I have had a considerable amount chiropractic care in the last 35 years. I would rate Circle Chiropractic and Dr. Whittier tops on my list based on service, professionalism, efficiency, and effectiveness. Dr. Whittier accurately diagnosed my condition and addressed the troublesome areas in my body. I felt enormous relief after just one treatment. I look forward to working with him in the future and would recommend him highly.
-Karen T.
Excellent Service
I appreciate the honest diagnosis by Dr. Arme. I really enjoyed the back supports in the waiting room chairs to experience that product. I plan on purchasing one. I am also sending referrals to you. Excellent service! Thank you.
-Dedra C.
Impressed With Care
This was my first experience as a patient with Chiropractic Care and I was a little skeptical, having come from 47 yrs of working mostly in university hospitals associated with Schools of Medicine BUT I was very impressed with the care & information I received as well as my outcomes thus far, already less pain and improved body alignment/posture.
-Karin W.
He is the BEST!
I am 71 years old and have received regular chiropractic care for almost 20 years. Many moves (and chiropractors) later I was lucky enough to find Dr. Whittier. He is the best! Hands down (no pun intended). His adjustments are gentle and very effective. I highly recommend him!
~Sharon K.
Great Experience
It was a great experience, it was my 1st time seeing a chiropractor. Joseph Arme came highly recommended and I too, will highly recommend him. Thank you.
~Shelley D.
My First Visit to a Chiropractor
It was my first visit to a chiropractor, I must admit I was a little nervous! Over the years I'd heard the odd rumor about head twisting and bone clicking etc., etc., I needn't have worried! everything went very smoothly, helped I'm sure by the friendliness and professionalism of all the staff and of course Dr. Arme. Thank you. I will be back for my check and will definitely recommend Circle Chiropractic to all my friends and family.
~Lesley G.
I Had Instant Relief
I have heard such wonderful accolades of Dr. Arme and staff for years. My first visit, I had the feeling of meeting a friend. I had had sharp pain for several days and after the adjustment, I had instant relief, I could feel the release of energy tingling, which lasted for several hours, and the pain was gone. Wonderful! Thank you, Dr. Arme for your expertise and generosity.
~ Nicole L.
Excellent Experience
"Excellent experience from scheduling my appointment to treatment by Dr Arme. Very professional but friendly staff. My first visit ever to a chiropractor & my experience and treatment couldn't have been better!"
~ Le Baron J.
I Could Stand Up Taller
"I was excited that my vision started to clear and I could stand up taller. My back actually relaxed enough that my lower back touched the mattress. I could feel things moving all night long. My jaw is more relaxed and my ear canal is opening up again. I'm looking forward to my next visit."
~ Eileen H.
Best For The Patient
I appreciated the fact that Dr. Arme did not even try to manipulate me until he saw an MRI. He is not looking for the quick buck but sincerely looking to do what is best for the patient.
~Russell G.
Will Return
Professional well appointed facility with updated equipment; knowledgeable courteous staff. Traveled 1/2 hour for first appointment and will definitely return. Received accurate diagnosis here after 2 months of treatment elsewhere without results. Will return.
~Katherine B.
Professional, Friendly and Helpful
I am so grateful to have found someone to work with me to realign my body. I found the office to be professional, friendly, and helpful. Thank You all!
~Carol D.
Informed and Very Helpful
I really appreciated Dr. Arme taking the time to explain what was going on with my back, not only during the session, but also the educational experience of him showing me on the spinal model what was happening. I felt informed and very hopeful that my issues would be happily resolved.
~Ellen J.
Exceptional Treatment
Thank you for seeing me on such short notice. So very glad I came to your practice. The staff was so friendly and helpful. Your understanding of my problem was right on and the treatment exceptional. I am already feeling so much better. I look forward to seeing you all again soon.
~Sheri L-R.
Impressed With Attention Given
I was impressed with the attention given to my specific condition, the extensive notes taken, and the ongoing explanation of what was being done and why.
~Jim K.
Awesome Experience Overall
Dr. Arme was amazing! He was super knowledgeable, yet down to earth. His experience & skill allowed him to adjust me impeccably. I walked in for my first visit in excruciating pain and walked out feeling like a new person!
Great staff and an awesome experience overall!
~Allison M.