New Patient Reviews
---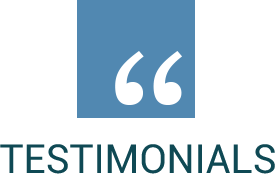 I feel I am on the right path literally I had immediate relief and am confident that Dr. Arme is the person that can help me.

Every aspect of the my experience was positive. Same high quality through out.

I was very impressed with the entire staff and Dr. Arme explained everything very well.

I felt better when I left, than when I arrived! Thank You!

Impressed with technology and overall feel of the office.

I was referred by Pamela Gross, not the Internet. Very pleased with my visit and results. Thank you

Dr. Arme made a quick and accurate diagnosis of my problem. I was very pleased.

I loved the pleasant feeling I had by all the staff. I will gladly refer anyone I come in contact with that needs your services.

I was very impressed and my arm instantly felt 100% better!

Dr. Arme was very open and honest about the things that he could not help me with. I appreciate the honesty.

Thank you Dr Arme for the first bit of relief I've had in months, even years.I'm looking forward to my next session.

Very happy thank you a very good experience.

Great experience! I wish I went sooner.
---
Explanation Given
Today was the first time I've ever been to a chiropractor and I was super nervous until the staff made me feel very welcome and I talked with the doctor. He explained everything in a way I could understand not a whole lot of medical mumbo jumbo…. I can't wait till my next appointment.
~Joshua M. (Feb. 13/15)
Very Impressed
Very impressed with the personal care and attention! Office was clean and welcoming and the staff, Jan and Alex were upbeat and treated you like you had been with them for years! Dr. Arme was knowledgeable and seemed genuinely interested in helping you to better health and comfort.
~Rosemary P. (Feb. 7/15)
Best Visit
Best chiropractic visit I have had. Others have been more about taking my money than helping me feel better. Dr Arme comes off as very sincere. His explanations are clear and concise. I would definitely recommend him.
~Patrick B. (Feb. 5/15)
Impressed With Knowledge
I am anxious to work with Dr. Arme and very impressed with his knowledge, his ability to help, and passion for his profession.
~Philip B. (Jan 14/15)
The Best Experience
The best experience with doctor and staff I've ever had in a doctor's office. Also, this is the first experience in a doctor's office where the office demeanor and educational opportunities were, and will continue to be, part of my mental and physical healing experience regardless of how my physical body endures the days ahead.
~William H. (Nov 19/14)
Friendly And Professional
The staff was friendly and professional. I appreciated Dr. Arme assessment, his directness and his comfortable bed side manner. Even though his initial diagnosis was grim I believe I will finally have a true read on my physical problem and have confidence he will help me as much as he can.
~Lesley H. (Nov 16/14)
Improvement
I was not a believer in chiropractic care. After my very first visit, I now have hope for improvement because I experienced relief and improvement immediately. You have been very helpful to my wife in the last few years which is why I finally agreed to meet with you. I now regret that I waited so long to begin. What a difference it makes to be treated by someone who knows what they are doing! My wife told me that you were a "master practicing his craft" and now I know what she meant. Thank you.
~Akos S. (Nov 10/14)
Looking Forward To My Next Visit
For the past 3-4 years I have been in some kind of pain, getting out of bed was tough and it would always take a while to move around and "loosen up". After my first visit my pain level went from a 7 or 8 to a 2 or 3. I got out of bed the next morning and was able to move around with virtually no pain, I can't wait until my next visit. Thank you very much Dr. Arme and Circle Chiropractic.
~Brian Y. (Aug 7/14)
Fear Gone
I've had a bad feeling that I'll never be able to resume my previous physical activity level since a bad fall a few months ago. Joseph Arme took that fear away in one visit.
~Laura M. (July 23/14)
Thank You
Thank you for seeing me at the last minute and relieving my back pain 3 days before the morning I started on a 1200 mile road trip! I am so glad I have found your practice. Thank you!
~Denise C. (June 30/14)
Appreciative
I was very appreciative of all the explanation of what had happened to my body as I was being adjusted for the first time. Hope we can work as partners to keep me aligned and healthy!
~Doretha B. (May 29/14)
Thorough
I appreciate Dr. Arme's honesty and thoroughness. Although he was not able to help me as a continuing patient, he gave me excellent advice and direction.
~Julie S. (May 20/14)
Fabulous
Dr. Arme was fabulous. He explained everything he was doing and helped me relax. After my initial visit I had the first uninterrupted night's sleep in a number of months. Thank you!
~Nora H. (May 16/14)
Confidence
Walked away from my first visit with the utmost confidence that this doctor is the best chiropractor in Sarasota, and the immediate result was unbelievable. Will recommend to all.
~Robert S. (April 7/14)
Time Taken To Explain
Dr. Arme took the time to explain the cause of my problem in detail, as well as his plan for treatment. I am very pleased with Dr. Arme and his staff.
~Eugenia G. (March 4/14)
Very Pleased
I was very pleased with my visit and that of the staff. I am looking forward to my next visit so I can get further relief from my back pain. Dr. Arme explained what my method of treatment would be on my fist visit and made me feel very comfortable with my care. I feel my medical doctor made the best choice when she sent me to Dr. Arme, I couldn't be happier.
~Teresa C. (Feb 26/14)
In Excellent Hands
I was apprehensive about going to a chiropractor since I've had some bad experiences. However, from the time I walked in the door until I left I felt like I was in excellent hands. I especially like the professionalism of the office.
~Melissa S. (Feb 11/14)
Love How I Was Treated
I loved how I was treated at Dr. Arme's office. I love that he told me the truth if he could help me or not and that we would have to try a few things to see. He said that if it didn't work that then we'd just have to stop. He didn't try to gouge me for money by lying to me and keeping me coming there for no reason he was truthful, sincere, kind and he has a great sense of humor. As a result and much to my surprise what he's doing is helping me so far! I haven't had a horrible migraine since we started this process, time will tell but I am praying this is the answer. Thank you Dr. Arme for trying to help me and being so kind to me.
~Sarah W. (April 4/14)
Completely Satisfied
I was completely satisfied with my visit today and felt very comfortable with Dr Arme and the staff. I felt that Dr Arme listened to my concerns and received complete explanation of what he thought my problem was and how he would treat me. I appreciated the concern and attention I received. I will highly recommend you to my friends and family.
~ Beverly J (Sept 18/13)
Very Impressed
Very impressed with Dr Arme and his staff. He explained everything in a manner that was very easy to understand. He was very patient and has excellent mannerisms.
~ Patricia A (Aug 28/13)
Great Staff
What a great group of people to work with. Everyone from Alex through to Dr. Arme were excellent. They "hear" what your saying or asking ….not just "listen". I will highly recommend your practice to all my family and friends!!
~ James L (Aug 5/13)
Appreciate
I appreciate the fact that you booked me in for a consultation at very short notice, as we were restricted on time. Please note i have started the exercises and so far so good, there were no problems on the 8 hr flight back to the UK.
~ David A (June 19/13)
Most Pleased
I was most pleased with the treatments from the very beginning and I'm very glad that Dr. Arme
was recommended to me. I feel very confident with his services. ; – )
~ Adelaide S (May 11/13)