New Patient Reviews
---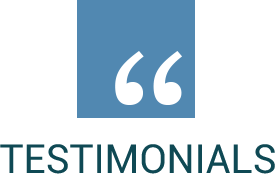 I felt confident after first visit I could be helped by a caring and knowledgeable doctor and very comfortable with Trish the nurse.

Thank you for offering me this opportunity to tell you how impressed I am with the friendly, helpful assistance from everyone in your office. My friend told me I would love Dr. Arme and she was right, and everyone else too.

A very pleasant experience thanks to the professional and capable staff.

My first experience was absolutely wonderful. Friendly helpful staff. Dr. Arme is fabulous! Felt better after one treatment!

Very caring and willing to do what it takes to help me feel better and healthier. Thanks!

Great experience from start to finish!

My visit was better than expected and I appreciated the honesty and explanation and caring way of Dr. Arme.

Everything about my initial visit was fantastic! I have substantial relief from pain.
---
Very Comfortable
I feel very comfortable at your practice. Dr. Arme and staff are very friendly and helpful. I feel considerably better. I am glad that I was referred to your practice.
~Arthur W.
Pleasant Experience
One of the most pleasant experiences I have had in a medical office. The front desk staff was very pleasant and organized. Dr. Arme was very reassuring and informing. I arrived with a touch of apprehension but left feeling much better and confident that he was defiantly on the right track……Thanks James
~James S.
Professional and very knowledgeable
Dr. Arme is mild mannered, professional & very knowledgeable. He simplifies explanations of the issue at hand, & makes one realize how the spine is connected to every system in the body. I've seen many many chiropractors & wish I had known of him at the beginning of this journey with my neck & back. Thank you Dr. Arme.
~Valerie H.
Felt Right at Home
The office staff and Dr. Arme were extremely friendly and made me feel like I had been there forever. I am excited that I have found a chiropractor this knowledgeable in the field.
~Sharon S.
Knowledgeable And Experienced
Dr. Arme is clearly a knowledgeable and experienced chiropractor. Within minutes of meeting he was able to asses and remove my acute pain as well as address and communicate a short plan to alleviate the rest of my long term body pains. I am very glad Dr. Arme was recommended to me from a close friend!
~Stacy S.
Greatly Encouraged
A great 1st visit from someone who was historically skeptical regarding chiropractic. I am now a believer and greatly encouraged by the immediacy of the treatment and benefits.
~Dean M.
Very Caring
I appreciate that after listening to my history and symptoms, Dr. Arme advised me to have an MRI to help him ascertain how best he can help me going forward. He was very caring and his office staff quickly expedited the MRI scheduling so I needn't suffer from symptoms any longer than necessary.
~Laurie M.
Walked Out Of Office Pain Free
My first visit was a year or so ago. I was referred to you by my doctor because I was in pain that had me almost immobilized from the sciatic pain. I had never gone to a chiropractor before and didn't know what to expect. Dr. Arme after examining me said he could help me and 3 visits later I walked out of his office pain free. I have recommended him to friends and I return every now and then for maintenance because I never want that pain again. His cheerful and helpful staff makes it a pleasure to be there. Thanks to you all.
~Charles L.
So Grateful
Thank you for seeing us on short notice. My daughter was in some pain. I thought she had twisted her neck, but she had popped her vertebrae out. So grateful for you and your practice!
~Stacey D.
Welcoming
I love the peaceful, welcoming tone of the entire office space, soothing colors and lighting and no TV or radio on. Dr. Arme gave me excellent (clear, concise, and easy to follow) instructions as he adjusted me and took the time and extra effort to make sure my C1 moved into proper alignment. I appreciate the patience and experience demonstrated by his friendly support team as well. Thank you all.
~Jodie Y.
I Am So Happy
I have been having mid-back pain for a few years and recently in my shoulder. The pain in my shoulder was interfering with my daily activities and very painful so I finally decided to see Dr. Arme. He took his time explaining in detail what he thought was going on in my shoulder and back. He then did some adjustments and explained everything in detail. He has a very calming voice which really helps too. He scheduled me for two follow-up visits and told me my shoulder should start feeling better with each adjustment. Within two days my shoulder pain was almost completely gone! Had my second appointment today and I feel so much better. I believe he will also "fix" the back pain I've been living with for so many years. I am so happy I finally made an appointment with Dr. Arme. Dr. Arme and his staff are great.
~Ileana V.
Exceeded Expectations
I have been to two other chiropractors in my life but my experience with your operation far exceeds anyone I have seen in the past. From the pleasant reception to the rest of the team. Superb!
~Marlene L.
So Friendly
Loved my experience from beginning to end. Staff so friendly and capable. Dr. Arme was terrific in every way. I felt confident in his care.
~Andrea M.
Impressive Practice
Impressive practice! I felt comfortable and well informed from the moment I walked in until the time I left. Dr. Arme is an excellent practitioner of chiropractic care!
~Judy G.
Comfortable And Confident
I felt very comfortable and confident that Dr. Arme can help me. His explanations were so thorough. I was not just another patient or number "in the system" Everyone was easy to talk to. Thank you!
~Laurie E.
Exceeded My Expectations
I was very impressed with Dr. Arme, he explained the condition of my spine thoroughly and very clearly. It's the first time I've ever been to a chiropractor and my visit far exceeded my expectations.
~Theresa B.
Right On Point
I have thoroughly enjoyed my experience. The staff is right on point as well as Dr Arme. I'm feeling better from each visit. I thank all of you!
~Sabrina P.
More than I expected!
I went in for an acute, recent issue with my neck, which was remedied immediately and easily. The big surprise was Dr. Arme's confidence that he can help me with my chronic TMJ issues. A brief adjustment brought me instant relief, which is more than I've found in almost five years from countless professionals and treatments. I'm not cured, but for the first time in an extremely long time, I have a glimmer of hope that I might not suffer from TMJ for the rest of my life.
~Kristen S.
Very Excited
I was very excited that Dr. Arme knows about Kinesiology! He explained the problems areas, and how he can help you to feel better with chiropractic treatments. Dr. Arme, God has blessed you with a special gift! Thank you to you and your staff.
~Marilyn T.
Amazed
I am amazed how the adjustments have made a very noticeable difference in body function. Some medical concerns I had were addressed completely. I am thrilled!
~Juanita S.